All primehome networks in cyprus have 8 crt long wpa encr Each password is formed as follows: DGN v3: WPS should be ON by default but there are different models of these access points with different behaviors. The lock period may change from one to another. An easy workaround could be the option -d [num] or -r [x: Of course all this data comes from tests and varios sources googling.
Trovare password WiFi Vodafone, Tim, Telecom e Fastweb
Another one to add: Now, a list of default AP passwords. Yes, some AP have default wireless passwords and some users don't even bother to change them.
Tipi di attacco WiFi.
mac os x lion server file sharing error reading settings.
Applicazione per scoprire password WiFi.
fusionner des videos sous mac?
mac mineralize blush dainty temptalia.
December 27, 2011.
I'm working with an access point which I assume to be netgear, having looked up the mac address and finding it in netgear's range. Although I know they used to use dLink routers, I've seen a couple of ATTxxx named access points with mac addresses in the netgear range, so I would guess they are now using netgear in at least some cases.
It occurs to me that renaming the router to another ISP's default, and giving it the mac address of another router manufacturer, would be a good way to discourage penetration I know that this is a relatively new router, and that the previous router probably a dLink had a 10 digit numeric password: So with a default att access point name, and with the previous passphrase likely the router's default, it seems likely that the passphrase is the netgear default.
Applicazione per scoprire password WiFi | Salvatore Aranzulla
On the other hand the passphrase could be wildly different: I found a lexical database at http: This provides large files of adjectives, nouns, etc. I've stripped out a list of adjectives and a list of nouns, cleaned out any special characters which I assume are not found in the netgear keyspace , selected lengths from 2 to 10 characters an arbitrary restriction, but seems reasonable , sorted and unduplicated the lists, and used combinator to generate a rather large list, which I then cut down to a 17character maximum string length,.
This with the numerical digits added would give me strings of 7 to 20 characters WPA max keylen. Then I came across the recommendation to use splitlen to cut the input dictionary into same length wordlists. This seems good, since I would think the netgear passphrases would normally be less than the maximum length.
I note that splitlen unless recompiled defaults to a maximum length of 15 characters, which plus xxx numeric give me a max length of I'm hoping to hit paydirt in the next few days Others working against netgear routers may wish to look at the princeton site for good lists of adjectives and nouns. If desired, I'd be happy to contribute my adjective and noun lists, which are quite reasonable in size, or any of the further processed files - which become rather large.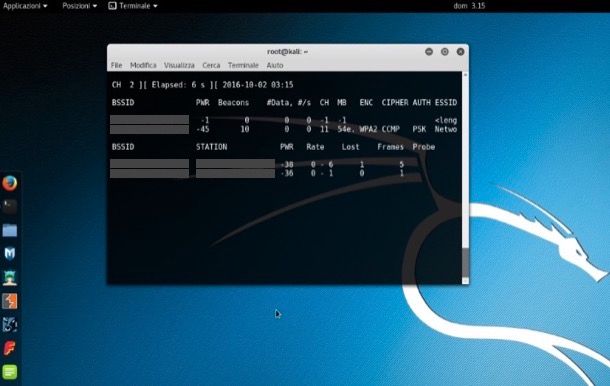 If U still have questions about port forward, visit to portforward. Can be useful Hash-IT said: Are the BTHub5 the same as the other bthubs?
Programmi semplici per Windows
I think they are the same, however it would be nice to hear from someone who has one to confirm it. Forum Rules https: Thanks for that.
How to Show WiFi Password on a Mac - NETGEAR
Back to hashkiller. ETH Wallet: Home Recent Posts Register Login.
Benvenuti nel supporto NETGEAR
Like A? Thanks for that Got one in my area so going to give it a bash Rab. HashKiller relies on donations so please donate! Trusted Joined: Tue, 05 Jul Posts: HashKiller Reputation: Mon, 04 Mar Hash-IT Status: Tue, 02 Aug Posts: Only vulnerability is WPS on some older models. Rub3nCT Status: Wed, 25 Jul Posts: Tue, 26 Mar Posts: Thu, 28 Mar Cybrax Status: Sun, 18 Aug Posts: This will scan the network you are currently connected to and return a list of connected devices.
illustrator cs6 for mac os x?
Applicazioni per scoprire password WiFi memorizzate precedentemente!
share folder on network mac windows.
Come funziona il WPS.
Non trovi quello che stai cercando?!

It is a quick and painless method of checking your network status while on a mobile device. You can also refresh the list whenever you want, allowing you to turn on and off devices and quickly see the impact on the device list. What makes Fing particularly useful for regular monitoring is that it stores the information about the network so that when you view the devices list next time, you are able to see which devices have been seen on the network but are no longer connected shown in grey text in the screenshot above.

Raspberry Pi to the rescue. Fing also has a paid subscription service called Fingbox. This is a cloud-connected hub that allows you to monitor up to 10 networks remotely. You can also log into your Fingbox account on the mobile app and sync the network to Fingbox.



fantasy football auction software mac?
how to change your skin in minecraft mac 1.7.5.
Popular Topics.
Attacco a WPS.
There are many reasons — from security to maintenance to just plain curiosity — why you should regularly check your home network for foreign devices. If you are trying to hunt out a rogue device, this can require some mild detective work and investigation. Have you had to do any investigative work to identify a mystery device? How did you do it? Let us know if there are any others you think we should try. Image Credit: VectorPainter via Shutterstock.
Applicazioni per scoprire password WiFi sconosciute
Explore more about: Your email address will not be published. My neighbor is using an app called wpsapp to try and Crack wifi passwords. Mine is strong enough and it can be hacked with that app. He wanted to show off so he talk me about it. Not about my network specifically of course. But what worried me is the fact that he gets the bssid is it the same than Mac address? So for what a iresd it is not a good thing he can see that information, is it?. Can he trick my router knowing the Mac or bssid to connect to it?
Is something I can do to hide it? WPSApp is an Android app designed to audit networks for their security. The app scans nearby networks to see if they use the default security settings. What its looking for is the WPS pin, which allows you to quickly set up a device on the network.
If you believe that your network is secure and doesn't use the default PIN numbers and passwords, then it is unlikely your neighbor can access your network. However, the app is intended for diagnosis only - in most places around the world hacking, or breaking into, digital devices without permission is illegal.
Thank you for your reply. I know that it is illegal and that is why I'm worried. Not about the wifi, cause I know it is secure, but about him having that Mac address and bssid and etc. I read that someone can change his Mac address, what of he replaces for mine and then I look guilty. Is it possible? So it's probably best to view a device's mac address and bssid as a bit like serial numbers.
They are used to identify a paticular device or network. If an intruder was able to get these numbers, there's not a lot they can do with them. You can change the mac address of device, but on the device itself. As you point out, there is a scenario where he obtains your mac address and changes his devices to that number. In that case, if something illegal were to occur and linked to your mac address, there are many other ways of eliminating yourself from these enquires.
Although it's not impossible that this would happen, it's certainly unlikely. So, unless he has explicitly said this is what he plans to do, I would focus your efforts on improving and maintaining your network's and device's security. I checked with my router and saw only one device wirelessly connected which I recognized. It was my phone. I do not recognize this item. I tried to block the MAC address of this Samsung phone in the router settings and it still shows up as connected in Fing. Although I can't say for certain, I think I have a possible reason.
When a device's Wi-Fi is turned on, it goes into searching mode. This broadcasts the phone's ID and looks for nearby Wi-Fi networks.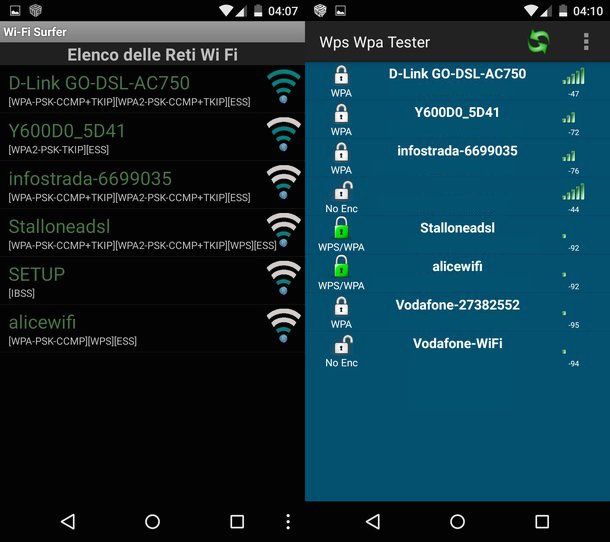 In order to establish if a network is known, or capable of connection, the two devices have to briefly communicate. I wonder if Fing is detecting this, and it isn't displayed on your router because the device isn't actually connected. A good thought. However I can ping the device through Fing. I would not think that this was possible if it were some sort of transient connection as you mentioned as a possibility.
My router came from my ISP with a 5G wifi connection established.